Join Us - This invitation is extended in multiple ways. Be part of our team, or send your financial support to help preserve our history and expand our programming. Or, stage your own event in our beautiful, steeped-in-history setting.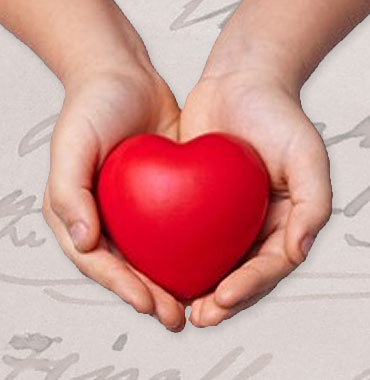 DONATE
Your donations mean the world to the Campo de Cahuenga. We seek to do more programs and events for school children and adults, and extend The Campo's open days.
We welcome cash contributions by check payable to Campo de Cahuenga or through the Paypal link here. We also welcome relevant artifacts for display and related books and research materials for our growing Library Collections.
For these in-kind donations and inquiries, contact us through our email link.
Campo de Cahuenga Historical Memorial Association is a 501(c)(3) non-profit organization.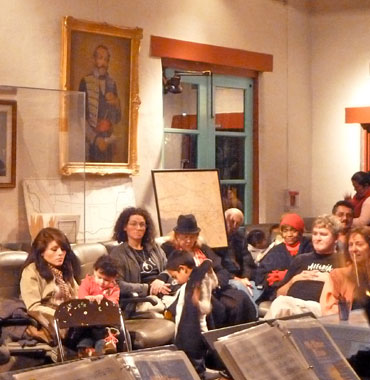 MEMBERSHIPS
Becoming a member of The Campo has its privileges.
You will be first to know about our goings on, and given priority reserved seating at our events with your RSVP.
You will receive a 10% discount on our Campo souvenir and gift items.
You will receive a free drink at our Reenactment Event.
You will have on-site use of our library materials.
You will receive a private guided tour of our site for yourself and your group with reservations.
Annual Membership Dues:
Individual
$25
Couple
$35
Student/Teacher
$10
Organization
$35
Professional/Corp.
$100
Life Membership
$250
Make checks payable to The Campo de Caheunga or use the Paypal link below: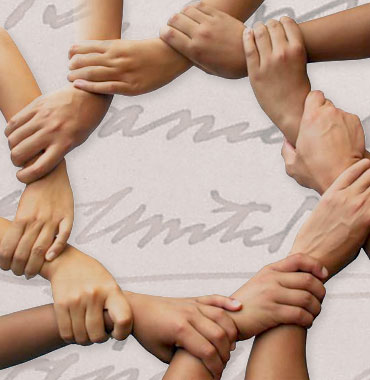 VOLUNTEER
Help us make our site's history relevant to all.
You can help excite local school children, tourists or any who are learning about us for the first time. We welcome help with our events in many capacities, and with outreach, hosting and docent tours, grounds beautification, library and research and other special projects.
Contact us at Campo1847@att.net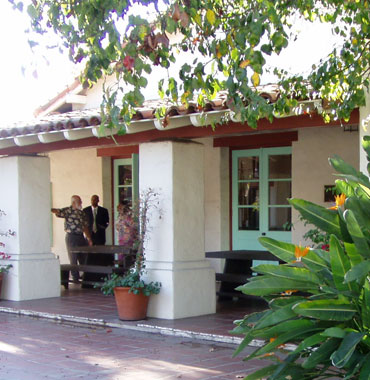 BOOK THE CAMPO
Our historic, romantic, convenient and accessible location may be the perfect site for your next private party, event or meeting.
Contact us about availability, rental fees and all the particulars.
We also offer rentals of our parking area and the site for filming projects.
Inquiries, contact Campo1847@att.net

Our Officers and Board of Directors serve at the pleasure of our membership. We bring a broad range of experience and skills to the table as a "Working Board", in conjunction and cooperation with the Los Angeles Dept. of Recreation and Parks.

Board of Directors:
Deuk Perrin, President
Retired Los Angeles City Planner; Native Son of the Golden West; Vice Chair of the Citizen's Transportation Committee of Ventura County; member, Kiwanis Club of Simi Valley; member planning team for the Parkinson's Foundation's Moving Day Event, North Los Angeles Country and a start-up in Ventura County
Richard Bogy, Vice President
A sixth generation native Californian; family has lived within 3 miles of Campo for close to 140 years and helped establish community of Toluca Lake; Principal, The Bogy Company – Insurance Services, 3rd generation business est. 1910; Past president of the Toluca Lake Homeowner's Assn. and Chamber of Commerce; Past member LA Rec & Parks Griffith Park Working Group. Generational graduate, University of Southern California, with history degree
Beth Perrin, Secretary
Native Californian; President of the Arts Council CSUN 2017-2019; Past Grand President of the Native Daughters of the Golden West; member Tarzana Business Improvement District
Diane McCreary, Treasurer
Retired Bank Officer, Director Toluca Lake Chamber; Director Universal City North Hollywood Chamber; Secretary North Hollywood Kiwanis; Treasurer Save Amelia Earhart Statue Committee
Miles S. Knudsen
Co-owner Knudsen Design Studio; former Director Financial Planning, CBS Television Network. BA History, MBA.
Cary Adams
Life resident of North Hollywood; retired LAUSD social studies teacher; past secretary and president of the Mid-Town North Hollywood Neighborhood Council; member LAPD Community-Police Advisory Board of North Hollywood. Graduate of Cal State Northridge.
Connie Elliot
Board member, Studio City Residents Association; Studio City Beautification Association Board; Community Police Advisory Board; PALS (Police Activity League Supporters) Board; Friends of Griffith Observatory volunteer. Graduate of University of California at Berkeley
Joe Feeney
Member Huntington Westerners; Past VP, Baton Rouge Civil War Round Table. Graduate of St. Mary's College, CA.; MA, L.S.U.
Phyllis Hansen
Freelance writer/author/creative director/artist; former retail advertising executive; Executive Committee, Los Angeles As Subject; Recording Secretary, San Fernando Valley Historical Society Board; Wikipedia editor, providing content on historical California and women in the arts; member Hollywood Chapter DAR. B.S. Northern Il. U.
Herbert W. Pencille
Retired from private enterprise; former President of Structural Pest Control Board; former Chairman (Chief) of Chemehuevi Indian Tribe; Past President, Universal City/North Hollywood Chamber
Darnell Tyler
Director, Real Estate Planning and Community Relations NBCUniversal
David McAlexander
Board member, Rotary Club of Pasadena; Pasadena Tournament of Roses, Inc.; retired corporate securities lawyer, Dewey Ballantine LLP, NYC.; Lt. US Navy– Naval Flight Officer with 1000+ flight hours Desert Storm and Somalia and 250+ aircraft carrier landings. Graduate Claremont McKenna College, Political Science & Economics; JD Columbia U. Law School.
Sarah Kaiman
Nancy Bradley Wiard
Second generation Los Angeles native; retired television producer of "The Young and the Restless"; recipient of two Daytime Emmy Awards; began career at CBS, working her way up from Administrative Assistant to producer; 20+ yr. volunteer at Academy of Television Arts and Sciences; LA36 Board; First Vice Regent, Hollywood Chapter DAR; member PEO. Nancy and husband, Emmy winning editor Tucker L. Wiard, are residents of Sherman Oaks.
Thomas J Hawkins, Jr. (Tim)
Los Angeles native and longtime resident of Toluca Woods; Founding member of Toluca Lake Neighborhood Council; Director, Toluca Lake Chamber of Commerce; Retired elevator constructor and U.S.M.C. veteran; graduate of Notre Dame High School
Glory Hernandez
An 8th generation Californian hailing from the esteemed Carrillo family, making her a direct descendent of Jose Antonio Carrillo, the prominent Californio who was not only Mayor of Los Angeles but wrote and translated the Articles of Capitulation (the legal framework for the transfer of Calfornia from Mexico to the U.S.) Graduate of Loyola Marymount University; an award-winning documentary producer.